The T-shirt. From undershirt to fashion staple.
This classic piece of garments originated in the late 19th century with labour workers cutting their undergarments jumpsuits or "union suits" as they were called to keep cool during the warmer months. Its original form, as we know, it though only made its appearance during the Spanish war between 1898-1913. It was then used by the U.S. Navy as an undershirt under their uniforms. The term T-Shirt as it is known today was introduced in 1920 by F. Scott Fitzgerald in his book This Side of Paradise. Before the 1950s they were mostly used by men as undershirts underneath "proper" clothes.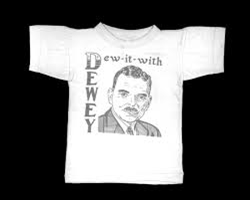 Fun Fact: The first used promotional T-shirt was printed for Governor Thomas E. Dewey's Presidential campaign. We can see it here in its original form reading Dew-it with Dewey. It is now permanently displayed at The Smithsonian Institute.
This started to change with its appearance on the silver screen. Movies like 1950's A Streetcar names Desire where Marlon Brando's character Stanley Kowalski was seen wearing the T-shirt on its own tucked into trousers. Then in 1955 James Dean also wearing the T-shirt in Rebel without a cause, spiking its popularity amongst young boys and teenagers.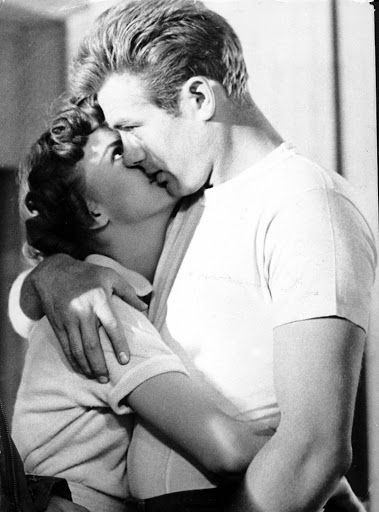 In the 1960s the Ringer T-shirt appeared and instantly became a staple for youth and Rock 'n Roll. With rock producer Bill Graham, cofounder of Winterland Production credited the "first concert T-shirt manufacturing company". Also, during this decade emerged in America the Tie-Dye trend brought on by the Hippy movement. Screen printing and its massed production technique revolutionized the T-shirt customization industry. Helping the T-shirt become a medium for wearable art, protest and political messages.
In the 70s companies like Sherry Manufacturing Company and Tropix Togs both based in Miami say their business starts to boom with screen printing. With the later managing to secure the official rights to Disney characters like Mickey Mouse and Davy Crockett. Soon big companies like Coca-Cola also used the T-shirt as a marketing tool.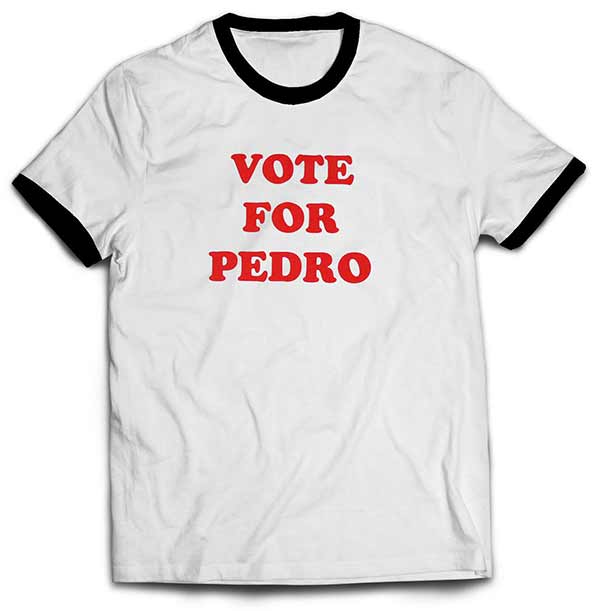 Napoleon Dynamite's Vote for Pedro 2004
Jon Pasche's design for The Rolling Stones 1970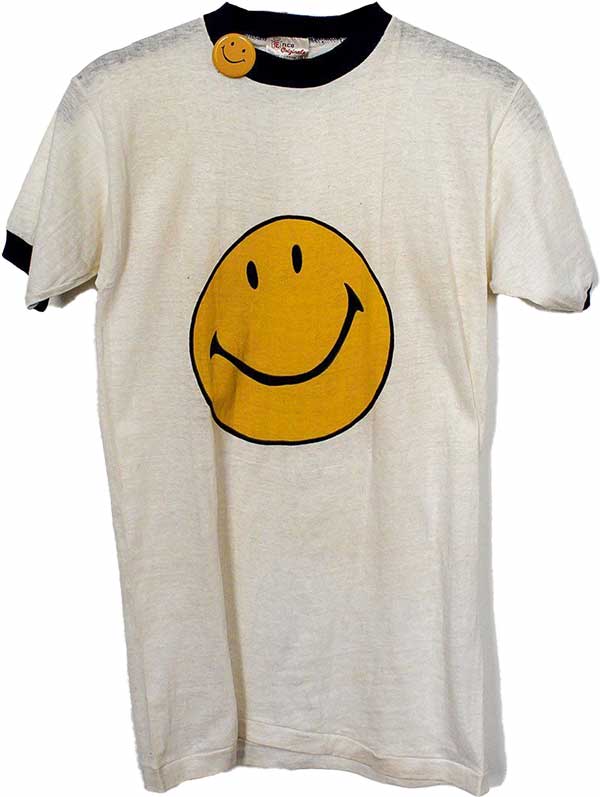 Harvey Ross Ball's Smiley Face created in 1963
During the 90s, it had become common for clothing companies to promote their brand logo on the front of T-shirts. Not only did it give an inexpensive way for people to show their love for designer brands, but it works as an excellent advertisement – Free walking billboards in a way. Brands like Gap, Levis, Ralph Lauren and Calvin Klein were all exceedingly popular T-shirts to own. Movies and TV show also gave graphic tees a new breath. Not only did we see them with images of scenes and characters, famous quotes and logos like Superman and Star Wars but also shirts that were actually seen worn by the characters themselves. Like Bubba Gump in Forest Gump and Vote for Pedro in Napoleon Dynamite.
Nowadays T-shirt is trendier than ever. With its constant growing demand, new technologies have evolved making it easier and faster to produce unique graphics on demand. DTG (Direct to Garment) for instance is a modern, more efficient way to print whatever the customer wants. It's now more accessible than ever to this classic item of clothing a whole new style and who knows, maybe the next piece of pop culture history.